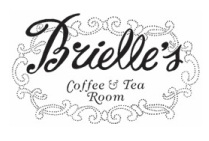 Are you looking for a warm, cozy coffee and tea shop that has delicious homemade specialty foods? If so, then be sure to check out Brielle's Coffee and Tea Room located in Independence, Ohio. When you walk in the door, you are greeted with the aroma of fresh deli and bakery items. Then you'll probably notice the fragrant smells of specialty coffees while pondering over the featured menu items. It is here that you get to decide on a mouthwatering coffee drink, freshly made soup, or both! It doesn't matter whether you live just minutes away in Seven Hills, Ohio or a little further than Bedford, Ohio, one thing is certain—you will be back!
With the air turning colder around the Seven Hills and Bedford areas, Brielle's has some tummy-warming featured menu items that will make you wonder why it took you so long to try them out! An everyday staple item that you will find here is their homemade Wedding Soup. This is such a treat on a crisp fall day. Their homemade quiche is another popular find here. There will always be two varieties each day. The combinations may vary, but broccoli cheddar, spinach and Swiss, or bacon and Swiss will usually be offered. These mouthwatering choices are only the beginning!
Brielle's Coffee & Tea Room offers freshly brewed gourmet coffees, specialty lattes, and espresso drinks, as well as an extensive line of black, green, and organic teas. There are many regular lattes and flavors of coffee, but their seasonal hot drinks are amazing! There is a Pumpkin Latte and a Pumpkin White Cocoa Latte served with a big dollop of whipped cream. Cinnamon Ginger and Apple Cinnamon are two of the seasonal cappuccinos. If coffee isn't your thing, then the Pumpkin Chai or Caramel Apple Steamer is a must! And it would be silly to just order a coffee drink without one of their deli and bakery items… Some of the delectable bakery choices include muffins, cookies, cheesecakes, and tortes. These are just some of the delicious specialty foods that you can find at this hidden gem in Independence.
If you love the foods that are on the regular menu, why not share them with friends and family by having a private party at Brielle's Coffee & Tea Room. This is a perfect place to have a holiday party, bridal shower, or just a family get-together this season. They will do catering for groups of 25-60 and a large menu is available for your convenience. All private party events include a selection of three gourmet coffees and a dessert selection, or gourmet ice cream or sorbet. Whatever you decide, you're sure to love it!
Brielle's Coffee & Tea Room is located at 6523 Brecksville Rd. in Independence, Ohio. It is easily accessible from Bedford, Ohio or Seven Hills, Ohio. Even if you are not close by, it is worth the drive to enjoy their featured menu items and specialty foods. You can give them a call at 216-642-9292 and their friendly staff will be happy to tell you what the soup or quiche of the day is. Be sure to check out their website at www.briellescoffee.com to see some of the mouthwatering deli and bakery items.