If you, a friend, or a family member have a birthday coming up soon, you're most likely struggling with party planning. It can be hard to find a venue with food and activities that everyone will enjoy. Well, it can be if you don't know where to look. But fear not, because WhirlyBall & Laser-Sport near Cleveland, Ohio has everything you need to make your birthday extravaganza an event to remember! WhirlyBall & Laser-Sport is conveniently located near the Parma, Ohio and Lakewood, Ohio areas, so your guests won't have to drive far to experience a day of fun, laugher, and indoor sports! Offering the unique game of WhirlyBall, along with laser tag and bowling, you won't have to worry about not having fun party games for your guests to enjoy either. Plus, this local party facility offers rooms for private party rental, so you and your guests can celebrate in your very own space!
Instead of throwing a humdrum gathering of stale potato chips and board games in your Parma or Lakewood homes, why not enlist the help of WhirlyBall & Laser-Sport and take advantage of everything their party facility has to offer?
Along with fun indoor sports like WhirlyBall—a game played on a spacious court using bumper car-type vehicles and scoop nets; laser tag—a competitive game involving laser guns and elaborate mazes; and bowling—a fun activity everyone loves, WhirlyBall & Laser-Sport has a number of great options to make your event one to remember!
By purchasing a package deal of WhirlyBall and bowling or WhirlyBall and laser tag, you and your group will have an experience that will blow other fun party game ideas out of the water! Plus, WhirlyBall & Laser-Sport even helps you save on your party by giving you a discount when you purchase two of their activities.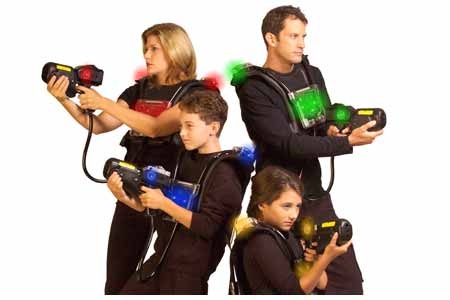 You and your guests can take turns out on the court, in the maze, and on the lanes. During breaks, you can even relax in your own private party rental room with delicious catered food from one of WhirlyBall & Laser-Sport's vendors! With a wide variety of sandwiches, pizza, pasta, Chinese food and more, you can provide your party with a mouthwatering feast! And the adults can even enjoy a cold beverage at the bar this Cleveland party facility has on-site.
Whether it's a party for someone turning 16 or 60, WhirlyBall & Laser-Sport near Cleveland, Ohio can make it a fantastic event for all who are invited. Interested to learn more about the indoor sports you can use as fun party games? Want to know how to get your own private party room rental? Then visit this party facility's website at www.whirlyballcleveland.com. Once you've seen all that WhirlyBall & Laser-Sport has to offer, you'll want to call all of your Parma, Ohio friends and Lakewood, Ohio family members immediately! Don't miss out on an opportunity to book your party, give WhirlyBall & Laser-Sport a call today at 216.591.0707.