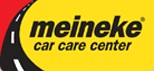 Grinding. Screeching. Squeaking. Groaning. These are all noises that you definitely don't want to hear coming from your Parma Heights, Ohio vehicle. Loud, grating sounds like that usually indicate that something is wrong with your brakes. And since these parts perform a pretty important job, it's in your best interest to get a professional brake inspection—pronto! The service technicians at Meineke Car Care Center in Parma, Ohio will be the first ones to warn you about the dangers of ignoring your brakes! That's why this Cuyahoga County, Ohio auto repair facility offers affordable brake service to their customers—so you can get the repair work you need at a price that won't empty out your wallet.
Since brakes are used so often throughout the day, they can develop all sorts of problems. Regular wear and tear of the pads or shoes is to be expected. However, if your Parma Heights vehicle isn't handling as it should, or it's making particularly odd noises, then you may have a slightly more complicated issue on your hands. A brake fluid leak, stuck brake cylinder piston, failing pressure check valve, or warped brake disc may be the cause. Fortunately, you're not expected to know exactly what is wrong with your vehicle— Meineke Car Care Center in Parma will see to that.
The experienced service technicians at this Cuyahoga County auto repair facility have seen and dealt with various brake-related issues. Regardless of what may be causing your squeaky brakes, one of Meineke Parma's staff will perform a thorough brake inspection to get to the root of the problem. Only after they have positively identified the malfunction will they proceed with the necessary repairs. And if you're concerned about what they may be doing to your car, just ask! The technicians are more than happy to explain the procedure. Not only will you be leaving Meineke Parma with the affordable brake service you came for, but you will have gained some insight into the inner-workings of your vehicle as well!
If your Parma Heights, Ohio automobile is making unusual noises, there's a good chance that your brakes aren't working properly. And since you really don't want to take a chance on them malfunctioning on the road, you should take your car to Meineke Car Care Center in Parma, Ohio. This Cuyahoga County, Ohio auto repair facility has a staff of technicians with plenty of experience dealing with brakes. Just give Meineke Parma a call at 216.749.9763 to schedule a brake inspection for your vehicle. Even if the problem is a little more complicated than you initially thought, Meineke Parma will provide the affordable brake service that your car requires.
Meineke Car Care Center
5284 Ridge Rd
Parma, OH 44129
Tel: 216.749.9763
(Between Brookpark Road and Pearl Road)