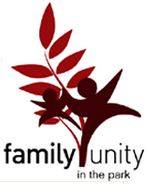 E.F. Boyd & Son Funeral Home invites everyone in the Cleveland, Ohio and Cuyahoga County, Ohio area to visit them at the upcoming Family Unity in the Park event later this month. As one of the largest health fairs in Northeast Ohio, you can expect to see plenty of friendly and familiar faces. Family Unity in the Park will be offering a number of fun and informative activities for the community to encourage everyone to be proactive about their health. Don't miss this exciting opportunity to enjoy live entertainment, spend time with loved ones, and gather information on health and overall wellness from local vendors like E.F. Boyd & Son.
The 9th annual Family Unity in the Park event will be held on Saturday, July 28th from noon to 9:30pm. This year, Ward 2 Councilman Zack Reed and the Mt. Pleasant Community Zone invite you to spend a day with friends and family at this fantastic local health fair. Located within Luke Easter Park in Cleveland, the Family Unity in the Park event will give Northeast Ohio citizens the opportunity to take part in free health screenings for diabetes, blood pressure, and more. Knowing how important such preventative measures are for your health, and that of your loved ones, E.F. Boyd & Son will also be participating in this special event as a vendor.
But while this may be a overall wellness fair focused on offering you health information and services, it will also be a lot of fun! Starting at noon, Family Unity in the Park will have several local and regional artists providing live entertainment for you and your family. Featuring acts such as Cameo, Rose Royce, Conya Doss, Antoine Dunn, J. Hope & The Champion Sound, MJ Robinson, and more, this event will be a treat for your ears as well as your general health!
If you live in the Cuyahoga County area and are looking for a nice way to spend a day with your family, visit the Family Unity in the Park event on July 28th. Not only can you receive information on how to improve your quality of life, you can have a fun time doing it! And don't worry about finding a way to entertain your little ones—a kiddie park will be available for younger children.
E.F. Boyd & Son Funeral Home wants you to live a long, healthy, and happy life. Stopping by Family Unity in the Park in Cleveland, Ohio is one way to help put you on the right path toward overall wellness. For more information on this upcoming health fair, visit www.thefamilyunityinthepark.com. And to find out more about how E.F. Boyd & Son serves the Cuyahoga County, Ohio and Northeast Ohio area, visit www.efboyd.com or stop by your nearest location!
Main Location
2165 East 89th Street
Cleveland, Ohio 44106
Phone: 216.791.0770
Fax: 216.421.2776
East Cleveland
15357 Euclid Avenue
East Cleveland, Ohio 44112
Phone: 216.541.2856
Fax: 216.541.4197
Warrensville Heights
25900 Emery Road
Warrensville Heights, Ohio 44128
Phone: 216.831.7906
Fax: 216.831.7916