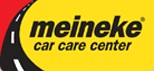 Winter is right around the corner in Parma, Ohio; Parma Heights, Ohio; and Old Brooklyn, Ohio! Since the weather is cooling off, we usually don't think about any type of cooling system maintenance or cooling system service for our vehicles. Our minds start focusing on how we should prepare for winter driving. Things like oil, tire tread, brakes, and washer fluids are the big things that come to mind to get our vehicles ready for winter. But there is one preventative measure that we often forget about that can help us avoid costly repairs, and that is checking the cooling system. Fortunately for you, Meineke Car Care Center can help in that department.
The biggest reason for keeping up with cooling system maintenance is the cost. It is less expensive to maintain the system by making sure that the antifreeze is circulating through the radiator and engine properly. If you don't have the proper amount of antifreeze or it's not working correctly, the radiator or heater core can become clogged with sediment. This happens when the antifreeze does not allow for enough lubrication around the water pump seals. Therefore, corrosion can occur. The corrosion can eventually build up and clog the radiator which can lead to overheating. When an engine overheats, severe damage to the transmission or engine can occur. These are two of the most expensive repairs to a car. Meineke recommends changing the coolant in your car once a year, as well as flushing and filling the radiator every two years. So ask yourself, would you rather spend a small amount of money on a cooling system service or a large amount of money on a new transmission or engine re-build?
Meineke Car Care Center is also a great place to have your vehicle prepared for winter driving. We all know that the winters in Parma can be quite harsh. Here are several examples of things to get your car in the best shape before winter. For starters, have your battery checked. Cold weather can drain a weak battery very quickly. Make sure that your windshield wipers are working well and that the windshield fluid is filled up. Both of these things can improve winter driving visibility. Making sure that your Parma Heights or Old Brooklyn tires have sufficient tread and air pressure is also very important for keeping you and your family safe this winter while on the road. These are just a few of the services Meineke offers to keep it simple for you to have all of your car needs taken care of at one place.
The next time you think of cooling system maintenance, don't just think about warm weather driving—make sure to focus on how to get your vehicle prepared for winter driving as well. Meineke of Parma, Ohio can offer you affordable rates on many automobile needs from cooling system service to exhaust system problems, and everything in between. Whether you are in Old Brooklyn, Ohio or Parma Heights, Ohio, give Meineke a call at 216.749.9763 to discuss your car care needs with a friendly, knowledgeable Meineke Car Care Center technician. Also, check out their complete list of services on their website at www.Meineke.com.