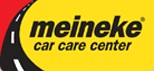 With winter fast approaching, we need to think about our safety on the roads. The weather in Cleveland, Ohio can get bad fast, and if you're out on the highway you know that your car needs to be well maintained to ensure safety. Not everyone thinks of the approaching snowy season as a reason to get a free tire inspection, but Meineke Car Care Center in Parma, Ohio suggests it. New tires and where they're positioned on your car can mean all the difference between losing traction and control of your Strongsville, Ohio vehicle and staying on the road. With a variety of major tire brands to choose from, Meineke Car Care Center can get you the tires that best fit your vehicle. There are a few new tire safety tips that everyone should learn so as not to get caught in a bad situation during the winter weather, and Meineke can help.
Not all cars are made the same, just like not all tires are made the same. Come into Meineke Car Care Center in Parma and have one of the knowledgeable sales reps help you find the tires that are right for your car and driving habits. You could be driving from Cleveland to Strongsville with the wrong tires on your vehicle for this upcoming cold season. Meineke can help with their large variety of major tire brands that you know and love. If you're not sure about your tires, Meineke Car Care Center can assist with that as well with a free tire inspection. Are your old tires becoming hazardous? Come to Meineke Car Care Center to purchase another set. Even though prices may vary between Meineke products, rest assured that their prices will always be low. Remember to practice new tire safety when you purchase new tires. For example, if you're only purchasing 2 new tires, you should place them on the rear of your vehicle. During the winter months, when traction is even more important, worn rear tires that have less tread than the front ones can loose control easier, causing the back end of your vehicle to swing out of control. Don't let this happen to you—be safe. By placing new tires with more tread onto the back, you will have higher hydroplane resistance and greater control of your vehicle if you would slide. These rules apply all year-round, but many don't consider these things until snow starts to fall. Meineke Car Care Center offers other ways to ensure your vehicle safety by performing wheel alignments, tire rotations, tire balancing, and more, every season. Don't wait for the snow to hit to get new tires. With great prices from Meineke, you can be prepared for winter early!
Is your vehicle ready for winter? As winter starts approaching the Cleveland, Ohio area, people begin to prepare themselves and their cars for the winter ahead. No one likes driving in the winter time snow, and Meineke Car Care Center in Parma, Ohio wants to alleviate some of the stress by offering free tire inspections and a variety of major tire brands that you love. Whether you're in Strongsville, Ohio or any where else, always remember new tire safety, especially during the winter months. Don't let winter get the best of you, get the best tires and services for winter with Meineke Car Care Center! For more information on services, coupons, and more, visit www.meineke.com.