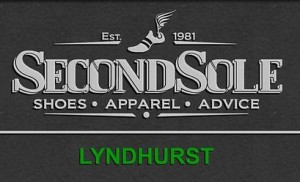 Let's face it, sooner than later the white stuff will be falling from the skies of Cleveland, Ohio and the rest of Cuyahoga County, Ohio. But as a dedicated runner, a little snow on the ground just means a change of scenery as you run the streets of Lyndhurst, Ohio. After all, running in cold weather means you'll work harder to finish! And if you happen to be admiring the glistening, diamond-coated trees as you perform your winter exercise through your neighborhood, keep running straight to Second Sole Lyndhurst! There you'll be able to get the comfortable, stylish winter workout gear you need to continue on with your fitness regimen. Second Sole Lyndhurst is a firm believer that just because winter is on its way, it doesn't mean that you have to give up the sport you love! In fact, with a little preparation, this season is the perfect time to get outside and enjoy the clean, crisp winter chill! That's why this local shop provides helpful tips for winter training.
First and foremost, let's talk about what to wear when heading out to run in the winter wonderland this holiday season! With the latest high-tech running fabrics, it's easy to enjoy the sport comfortably. And you won't have to worry about your appearance when you shop at Second Sole. This Lyndhurst shop's inventory of active wear will keep you warm while still giving you the freedom to move. No giant puffy jackets while you're enjoying your jog!
It is important to remember to dress in layers when you start running in cold weather. During the winter, weather conditions can change in the blink of an eye. Dressing in layers allows you to take off or add to clothing depending on the temperature, wind, and precipitation. Next, make sure that your first layer of clothing (the base layer) is made of a breathable material. The best material for this is high-tech polyester. This material will keep sweat away from your skin, preventing you from getting chilled during your winter exercise.
Ideally, the second layer of clothing should be a fleece material. The fleece layer will act like insulation to your body. And a fleece shirt with zippers will allow you to control your body's temperature. Fortunately, you can get this type of cozy winter workout gear at Second Sole Lyndhurst near Cleveland.
The last layer of clothing to wear should be a wind/water resistant article of clothing to "weather" the elements you are jogging through. And as a good rule of thumb, follow your mom's advice—put a hat on your head! Yes, mom was right! Almost half of your body heat is lost through your head, so grab a breathable hat and put it on! And while you're at it, don't forget to cover your ears and hands! Mittens are better than gloves when it comes to keeping your hands warm, and a pair of ear muffs should do the trick when it comes to protecting your ears.
There are other tips for winter training from Second Sole Lyndhurst that don't necessarily have to do with what you wear on the outside. But there are items that actually protect your body when running outdoors in these seasonal conditions. If it is snowing or if there is snow on the ground, dig out the sunscreen and apply generously! Sunscreen isn't just for the summer months in the Cuyahoga County area. The reflection off of the snow can cause the same kind of sunburn as a day on the beach! And since the sun is reflecting off of the snow, the next thing you will want to grab is a pair of sunglasses to block the glare. This will enable you to see the road you're running on clearly.
And speaking of seeing clearly, make sure your clothing has reflective markings so that drivers can visibly see you when running at dusk or dawn. Second Sole Lyndhurst recommends that you wear reflective markings on your arms, legs, head, back, and of course—on your shoes!
Shoes! Well, that's Second Sole Lyndhurst's specialty! Along with the winter workout gear options mentioned above, Second Sole Lyndhurst also has a wide variety of running shoes for you to use during your winter exercise in Cuyahoga County, Ohio this season. In order to be prepared for running in cold weather, make sure you follow Second Sole's tips for winter training and get the items you need to keep up with your jogging despite the low temperatures in Cleveland, Ohio. Just head over to Second Sole at 5114 Mayfair Road in Lyndhurst, Ohio, or give them a call at 440-449-8508. Plus, you can always check them out online at www.secondsoleohio.com. For money saving coupons, visit iShopCuyahoga.com and search Second Sole Lyndhurst…it's a win, win!