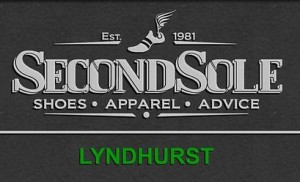 The Mayfield Mile is back! Organized by Second Sole Lyndhurst and presented by Newton Running Shoes, the Mayfield Mile returns to Lyndhurst, Ohio and Cleveland Heights, Ohio Saturday September 23, 2012. Olympic Champion, Nate Brannen, the best athletic shoes for runners, and an USATF certified running course come together to provide one of the most exciting experiences for runners in Mayfield, Ohio.
The Mayfield Mile is divided into two separate races. The first one, at 8:00 A.M. is a community race that offers age group awards. The second race begins at 8:15 A.M. and is a competitive race that offers cash prizes. Girls must run under six minutes, while guys must finish the race in less than five minutes. Each race is fifteen dollars to those that pre-register and twenty dollars on the day of the race. To pre-register you may sign up online at www.runsignup.com or send registration forms to Second Sole Lyndhurst, c/o Clark Turner, 5114 Mayfield Rd. Lyndhurst, OH 44124 or if you prefer, you can drop the forms off at the store.
2012 Olympic Champion, Nate Brannen, will be in Second Sole from 8:00 A.M. to 11:00 A.M. to sign autographs and answer all of your questions about running. Brannen is a 2008 and 2012 Olympian. He has been the Canadian National Champion four times and currently holds the Canadian Record in the 1000m. Brannen is a silver medalist, a four time NCAA Champion, and an eleven time NCAA All American runner. During the three hour period he will be more than happy to discuss how he achieved those awards and answer any questions you may have.
Both races at the Mayfield Mile are USATF certified. USATF, USA Track & Field, is the National Governing Body for track and field, long-distance running and race walking within the United States. A USATF certified course is a road race whose distance has been measured and certified for accuracy by the USATF. Courses must be certified to be accepted as a nationally ranked running road. Running a race on a certified course allows you, as a runner, to accurately compare your time to runs on other certified courses. Since each course is measured for distance accuracy by the USATF, you can easily compare your time on equal distances. As most runners know, you cannot achieve a personal best if you don't have consistent distances to run on.
While you are in the store, either after your run or after your meet and greet with Olympian, Nate Brannen, Second Sole has provided a coupon for twenty percent off all Saucony apparel and shoes. Second Sole carries the best athletic shoes for runners at an unbelievable price, specifically, Saucony, along with Inov8 Crossfit and Nike Flyknit. Nike Flyknit cushions every step, ensuring you lighter, longer runs. Inov8 Crossfit provide solid ground feel for lifting, running and jumping.
Second Sole has paired with Newton Running Shoes again to bring the best athletic shoes for runners, USATF certified running course and Olympic Champion, Nate Brannen to Mayfield Mile returns to Mayfield, Ohio; Lyndhurst, Ohio; Cleveland Heights, Ohio. Pre-registration for the Mayfield Mile fills up fast, so don't hesitate to drop off your registration or call 440-449-8508.