Sushi is a treat and finding a local sushi bar that meets your standards can be difficult. But residents within Cuyahoga County, Ohio don't need to worry. Samurai Sushi & Steakhouse in Strongsville, Ohio is more than just an ordinary Japanese restaurant—their love for modern music and dedication to providing a soothing atmosphere gives their customers an experience to remember. This local hibachi steakhouse services the greater Cleveland, Ohio area seven days a week.
If you have never been to any local hibachi steakhouse, you have truly been deprived of the experience of receiving a show with your meal. Hibachi cooks are extremely entertaining. From the ever popular tossing of the egg and cracking it perfectly on the spatula, to the fiery flames from the onion volcano, everyone should experience a hibachi grill at least once in a lifetime.
But Samurai Sushi & Steakhouse is more than just any old Japanese restaurant in the greater Cleveland area. It is truly an exciting place to go when you have a long lunch one day or better yet, why not consider having your next party there?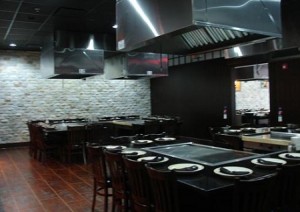 From birthdays, wedding receptions, or maybe just your office's holiday party, Samurai Sushi & Steakhouse is guaranteed to help make your next party in Cuyahoga County an instant sensation. They create a fun environment with their warm, friendly staff as well as their clean, inviting service area, and show their more modern side by playing some of the recent radio hits as opposed to just the classics! With their extensive menu of sushi and hibachi choices, as well as their full service bar, your guests will be sad once the party has ended.
Sometimes receiving a quality dining experience from a local sushi bar comes at a high cost to your checkbook. Samurai Sushi & Steakhouse in Strongsville tries to ensure their customers receive a delicious meal and quality experience without being too costly. Their half-off sushi special on Tuesdays and Thursdays is a fantastic way to enjoy all of your favorite exotic sushi without having to pay an arm and a leg. And to make lunch more affordable, they offer lunch specials Monday through Saturday that will leave you fully satisfied as you head back to the office.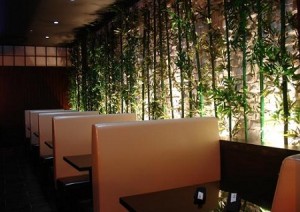 So whether you are native to the Strongsville, Ohio area or you just happen to be passing through the Cleveland, Ohio area, Samurai Sushi & Steakhouse is the one stop you should make. Unlike any ordinary local sushi bar, the sushi in this Japanese restaurant is top grade. One of the top restaurants in Cuyahoga County, Ohio, they prove they are more than just another local hibachi steakhouse. They are an integral part to the community and a prime example of why we should all shop at small businesses this year. So, contact them at 440.238.6948 or head on in to buy one of their gift certificates as a stocking stuffer for the sushi lover in your family, and while you're at it, grab a bite to eat!
Samurai Sushi & Steakhouse
The Plaza at South Park
16670 Royalton Rd
Strongsville, Ohio
440.238.6948
www.samuraihibachioh.com