Looking for exciting group games? WhirlyBall & Laser-Sport is the ideal location for any Cuyahoga County, Ohio group that is looking for a more exciting way to have fun. Bumper cars are fun, and so is basketball, but when you combine them with basketball and hockey you'll be playing the most amazing game you've ever experienced! Not only is WhirlyBall a fun gaming option for your group, so is multimode Laser-Sport! With a variety of different modes to play in, there's no time like the present to book a reservation with WhirlyBall & Laser-Sport to bring your Shaker Heights, Ohio party to this great facility! If you're looking for the ideal location for your child's birthday party, why not consider a private bowling party? With the option of reserving 3 lanes, 6 lanes, or just 1, why not call this Parma, Ohio area facility to find out more and make your child's party their best one yet?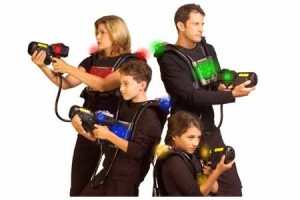 There's no better place to go than WhirlyBall & Laser-Sport for an exciting group activity this winter. This Cuyahoga County location has a variety of fun options available for individuals looking for WhirlyBall, bowling, and even multimode Laser-Sport. Want a little bit of everything? When you make a reservation for WhirlyBall, be sure to make a reservation for their Laser-Sport and bowling areas to receive a discounted price on each activity. Whether you're just playing WhirlyBall, or you're just playing another one of their fun-filled sports, you're bound to have a good time. With that in mind, why not plan a private bowling party for you and your friends in Parma? You can rent 1 lane for $60 an hour, 3 lanes for $160 an hour, or cut the price by renting 6 lanes for $310 an hour! These high quality lanes have a top of the line automatic scoring system and offer regulation, Bumper, and Cosmic bowling! Need something different to do for your next office party? Try an exciting group game that makes for a great team building activity with Laser-Sport. This activity is less than $15 a person when a group of 24 people gather together, making for a great deal and a great deal of fun! With several modes to choose from such as Spy, Super Rapid Fire, and even Zombie, you'll make this a party your Shaker Heights group won't soon forget!
Need a new brand of excitement in your life? WhirlyBall & Laser-Sport has been the perfect location to have your Cuyahoga County, Ohio birthday party or outing with friends and co-workers for 25 years. With so many exciting group games to choose from, why go anywhere else? Everything's more fun with friends. For this reason, maybe you should try out their multimode Laser-Sport, ideal for team building or bonding with friends and family in a fast paced gaming activity. For something a little more laid back, you can reserve a few bowling lanes for a private bowling party. Don't forget their available catering options to make this event even more fun! Whether you live in Parma, Ohio or Shaker Heights, Ohio, WhirlyBall & Laser-Sport is the location to visit this winter for all your gaming fun! Visit their website at www.whirlyballcleveland.com or call them at 216.591.0707 to find out more about their discounted rates on multiple reservations today!